To My Young Son
2003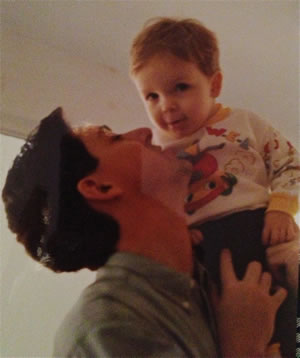 There was that day in October
In a room familiar to no one,
Where your entirety rested
On less than a forearm measure.
My palm a cradle, my fingers
Expressed like new petals
Around your bud of face.
Now you like to adorn yourself
In my shirts and shoes, that
Old leather jacket you found
in the deep of my closet.
You want to stand back to back.
I feel you slide against me
As you lift your heels and
Reach to meet my shoulders.
You cast your palm on mine
And say many hopeful things.
But I tell you to sleep well,
To reach up without fearing.
The day will be upon us soon
When I will need to raise up
my face to see into your eyes.
When I will need to be
Reassured by your shoulders.
Someday I will need to
Call out to you to come close
And make of your hands
A cradle for my head.
Daniel Thomas Moran