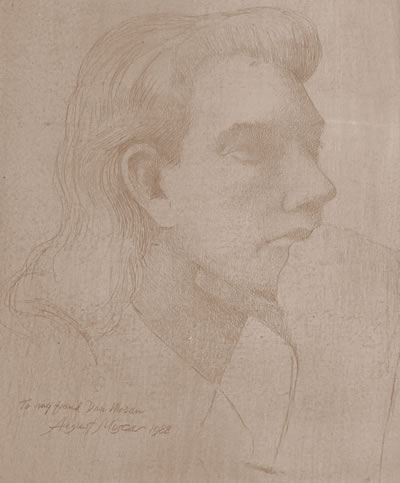 DANIEL THOMAS MORAN
Poet Laureate of Suffolk County, New York 2005-2007
Daniel Thomas Moran, former Poet Laureate of Suffolk County, New York, born in New York City on March 9, 1957, is the author of six volumes of poetry, the most recent of which, Looking for the Uncertain Past, was published by Poetry Salzburg in 2006 at The University of Salzburg in 2006. Other collections include Dancing for Victoria (1991), Gone to Innisfree (1993), Sheltered by Islands (1995), In Praise of August (Canio's Editions 1999), From HiLo to Willow Pond (Street Press 2002), The Light of City and Sea-An Anthology of Suffolk County Poetry (Street Press 2006 as Editor), The Book of Moran (Asinine Poetry 2007), and One Reflection-Love Poems (Amazon Kindle Edition 2011. He holds a Bachelor's Degree in Biological Sciences from Stony Brook University (1979) and a Doctorate in Dental Surgery from Howard University (1983). He has read widely at bookstores, libraries and universities throughout New York City and Long Island and has done readings in Ireland, Italy, Austria, and Great Britain as well as at The Library of Congress and The United Nations. (Please contact Dan if you'd like to request a reading.)
His work has appeared in such prestigious journals as Confrontation, The Recorder, Nassau Review, Oxford, National Forum, Hawaii Pacific Review, Commonweal, Parnassus, Opium, Istanbul Literature Review, Sulfur River, Mobius, Pedestal, Rattapallax, LUNGFULL, Poetry Salzburg Review, Prairie Poetry, The New York Times, The Journal of The American Medical Association, Literary Matters (Oxford University Press), Medical Humanities Journal, Hektoen International, Humanist Network News, Humanist Living, iManhattan, The Seventh Quarry, Exit 13 and The Norton Critical Anthology on Darwin. His work has been nominated for a Pushcart Prize on ten occasions. He had a number of his essays published in The New York Times, Newsday, The Easthampton Star and The Shelter Island Reporter. He wrote the obituary of renowned New York poet Samuel Menashe for The Guardian in London in 2011. From 1997-2005 he served as Vice-President of The Walt Whitman Birthplace Association in West Hills, New York where he instituted The Long Island School of Poetry Reading Series and has been Literary Correspondent to Long Island Public Radio where he hosted Poet's Corner and The Long Island Radio Magazine. He was Vice President of The Ludwig Vogelstein Foundation.
He was profiled on New York Public Television's Setting the Stage (which was nominated for a New York Emmy Award) and on The Poet and The Poem from The Library of Congress hosted by Grace Cavalieri. He was profiled in the 2009 edition of Poet's Market. A selection of his poems were read in translation on Romanian Public Radio in 2008 and 2012, and a translation of From HiLo to Willow Pond was done in Romanian by Iulia Gabriela Anchidin at The University of Bucharest, published by Contemporary Literature Press in 2009. He is a participating writer to The Password Project, an international collaboration between visual artists and writers based in Austria. In 2005 he was appointed Poet Laureate by The Legislature of Suffolk County, New York, the birthplace of Walt Whitman, and served until 2007.
His work has also been translated into German, Chinese and Italian and has been published in Canada, Colombia, Austria, Germany, Turkey, Slovenia, Wales, England, Australia, New Zealand, Romania, Italy and China. He has been listed in Who's Who in America (since 2000), The International Who's Who, The Directory of American Poets and Fiction Writers and The International Who's Who in Poetry. He is a member of PEN American and has been ordained a Celebrant by The American Humanist Association. He edited of The Light of City and Sea, An Anthology of Suffolk County Poetry 2006 (Street Press). His collected papers are being archived by Kristen Nyitray at The Department of Special Collections of The Frank Melville Library at Stony Brook University where he also served on The Dean's Council from 2005-2010. In 2006 he was inducted into The Massapequa High Schools Hall of Fame. He is Poetry Editor of Humanist Network News and on the International Editorial Board of The Bhavnagar University Journal of Dentistry. He was judge of the Massachusetts Poetry Out Loud Competition in 2012. He is a member of Irish American Writers, Inc. and The Association of Literary Critics, Scholars and Writers.
He is the Father of Lindsay Alison (b. 1984), Ashley Zurl (b.1987) and Gregory Riordan (b.1990). He and his wife Karen live in Webster, New Hampshire. In 2013, he retired from his position as Clinical Assistant Professor of General Dentistry at Boston University's Goldman School of Dental Medicine. In 2011, he delivered the school's Commencement Address and received the Outstanding Faculty Award from The American Student Dental Association. He also received the Outstanding Faculty Award from the graduating class of 2012. A Spanish bilingual collection entitled, Nieve de Augusto, translated by Mariela Dreyfus of New York University will be published in 2014 by Diaz Grey Editiones in New York City, and his newest collection, A Shed for Wood, will be published by the prestigious Salmon Poetry in Ireland in 2014.