Daniel Thomas Moran served as Poet Laureate of Suffolk County, 2005 - 2007. In this interview, in addition to reading a number of his poems, Daniel talks about the creative process and the impact of Long Island on poetry.

The Library of Congress ~ Grace Cavalieri Host, April 4, 2007 Daniel Thomas Moran "The Poet and The Poem"

Podcast ~ Posted Monday, April 09, 2007. Total length: 28:30

Mac users may need a Windows Media Player to enjoy the Podcast.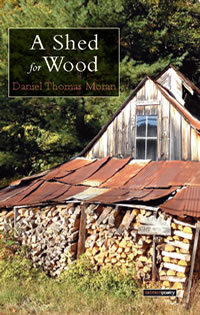 "Moran's is a distinctive American voice which deserves an attentive hearing."
- Elizabeth Heywood
Acumen Magazine
"Moran's poems seem so natural, uncontrived, like an afterthought that suddenly prevails."
- Samuel Menashe
"Profound and intelligible poetry. The cosmic grounded in the mundane. Pointedly unpretentious and extraordinarily real."
- Peter Quinn
Read March 2014, NH Magazine's Review by Barbara Coles.
Available in 2014 from publisher Salmon Poetry.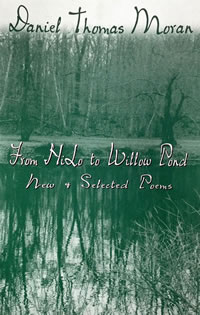 A Poet Who Maps the Human Heart In Verse
"Each poem reveals a new side of Dr. Moran, until by the end of the book we have a three-dimensional picture of him."
- Fred Volmer,
South Hampton Press
"A substantial collection of over 90 strong poems. [...] One can hear echoes of the Beat Generation and of subsequent pop poetry. Something too of Walt Whitman. The lines are both exuberant and controlled but [...] there is a contributing European gene that seems to add to his work a broad accessibility and relevance."
- Graham High
Poetry Salzburg Review
Available from Street Press Productions or at Amazon.com.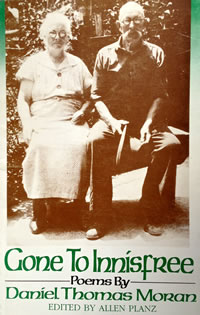 "Dan Moran can truly see a world in a grain of sand. His poems will begin with a sharp, focused vision and then proceeded to learn (and to teach us) some small but important truth about ourselves. For all the hints at larger implication, though, Moran never loses his grip on the natural world he touches. So his poems may brood on our common fate, but they never give up on hope. Reading these poems is a way of refreshing the mind, and understanding ourselves with pleasure."
- Philip Appleman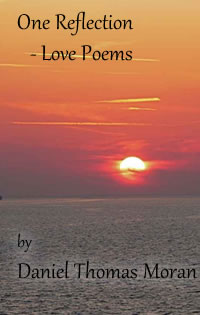 One Reflection - Love Poems by Daniel Thomas Moran.
Availabe at Amazon.com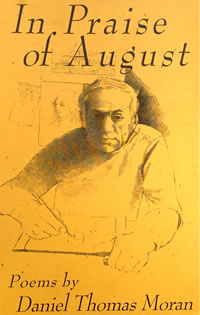 "The Swan and the Pond, Orphans, After Three children, the voice in Moran's poems, to name a few, seems so natural, uncontrived, like and afterthought that suddenly prevails. And there is his wit: God is love and love is blind."
- Samuel Menashe
Purchase from Canios Books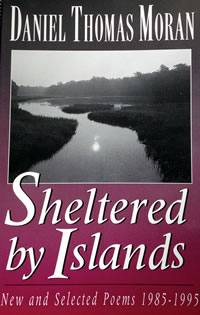 "This is the Moran collection we've been waiting for: the poet in his prime, undiminished in capacity for a wonder informed by intelligence and compassion, refined funk, and soupy glitz in a lot of awfully fine poems."
- Allen Planz
Available at Amazon.com.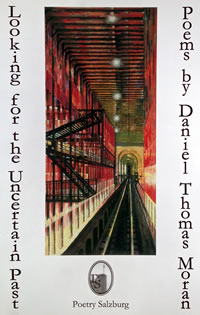 "Daniel shows, indeed, a range of finished achievement. [...] some excellent poems here-such as the beautiful "Opus 75", [...], or the powerful, poised elegy on the fine jazz singer Susannah McCorkle [...]. Very different in tone, but equally accomplished, are the witty (and pointed quatrains) of "White on Rice"-the Rice being Condoleeza Rice.'
- Elizabeth Heywood,
Acumen Magazine, England
"Looking for the Uncertain Past is a pleasurable collection to read, because it affords an ease of intimacy with the poet, sharing the everyday irony, fun and sadness, pleasure and pain of being. In the American tradition of poets, these poems offer the naturalness of Whitman's diction, wed with the economy of Dickinson¹s lyricism, Moran's poems speak of a poetic awe of reality, informed by intelligent observation."
- Daniela Gioseffi
Available from Poetry Salzburg or at Amazon.com.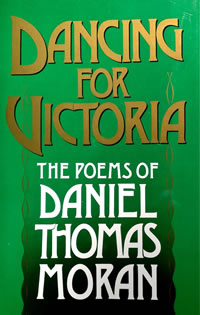 "The writing is sensitive and strong, with confidence and even virtuosity. He has compassion and intelligence, two things which do not always go together."
- Harold Schonberg
Available at Amazon.com.